Main content starts here, tab to start navigating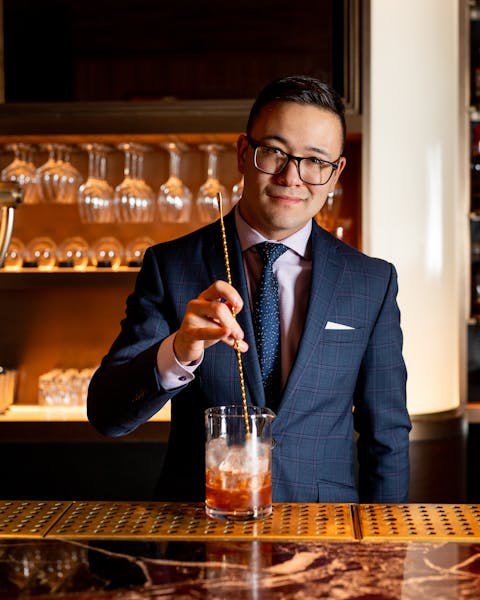 Rus Yessenov
Director of Mixology
With over 10 years' experience in hospitality, Rus Yessenov brings flair, creativity and a modern stir to Fairmont Royal York's food & beverage scene as the first-ever Director of Mixology at Toronto's landmark hotel.
Rus began his hospitality career working in Montreal, at a time when craft cocktail culture was emerging on the scene and consumers wanted more from luxe establishments. Dabbling in the art of cocktail creation for some of Montreal's downtown hotspots, Rus found his craft and never looked back.
Rus has brought his talents to Toronto, creating new trends, sharing his artistic style and driving the narrative for our next chapter in memorable cocktails. When it REIGNs, it pours.